Whether you're a company director, internal communications manager or event organiser, this advice is for you! Here are the 10 rules you need to remember for your specifications.
1) Draw up the most precise specifications possible
No matter how big or small the event, you need to start with your specifications! Meet in Alsace's consultants are here to help outline your requirements for your event. This document will help us to contact establishments which best meet your needs. The following points will help you draw up your specifications.
2) Choose function rooms which best suit your needs
Meeting rooms, conference rooms, lecture theatres, breakout rooms for small task groups, exhibition halls and more. The possibilities are endless!
3) Outline your technical requirements
Once you've chosen your function room, you need to decide your technical requirements (projector, microphones, audio, lights etc.).
4) Choose accommodation to suit the event
There's lots to consider when choosing your hotel: geographical location, star rating, room type etc.
5) Consider catering
Lunch, dinner, cocktail party and gala evening: you could hire a caterer, book meals at a restaurant etc.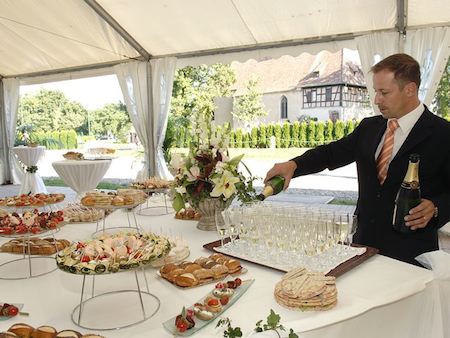 6) Plan motivational activities
The meeting is over and it's time to get out and about! Cultural trips, sports, team building and so much more. Go golfing, geocaching or try something more unusual: take to the Alsace Wine Route in a 2CV! What do you fancy?
7) Don't forget the delegates' travel partners
Plan a tourist programme for the delegates' travel partners.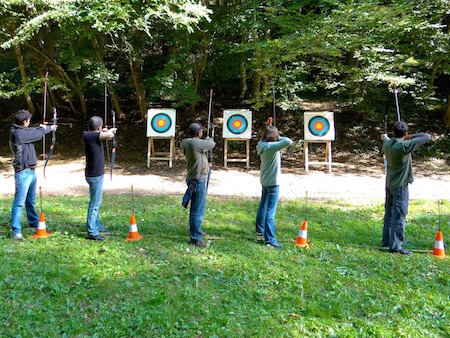 Tir à l'arc © Coté Vosges
8) Think about practicalities
How will attendees get to the conference site or gala meal? Do you need to use translation services and hire hostesses? These practicalities also need to be defined in the specifications. Think about lockers, badges, internet connection etc. Leave nothing to chance and ensure your professional stay goes without a hitch!
9) Calculate your estimated budget
It will be easier for you to calculate how much to devote to organising your event once you've listed all your requirements.
10) Scout locations
We organise scouting visits to your chosen locations. We are here to give you ideas you may not have thought of and point out the small details that you may have forgotten.
Have a good briefing and a great stay!