Are you visiting Alsace for a business seminar? During the festive season you can't miss the famous little Christmas cakes called "bredala" (Higher Rhine, Mulhouse and Colmar side) or "bredele" (Lower Rhine, Strasbourg side). 
All your colleagues and loved ones will adore these little Christmas biscuits for their charming shapes and variety of flavours. Enjoy this traditional Alsace treat as a corporate gift to bring some festive spirit to your buffets and breaks!
What are "bredeles"?
North and South Alsace may pronounce it differently but everyone agrees that it should be made, given and eaten in abundance! Bredele biscuits are the star of any dessert, afternoon tea, coffee break or go nicely with a good glass of mulled wine!
What sets bredeles apart is the countless recipes. Packs of these tasty little Christmas treats may contain several different flavours. Alsatian families all adore the cute aniseed, spiced and almond cakes; butter sablés; nutty delights, jam-filled cakes and the famous cinnamon stars.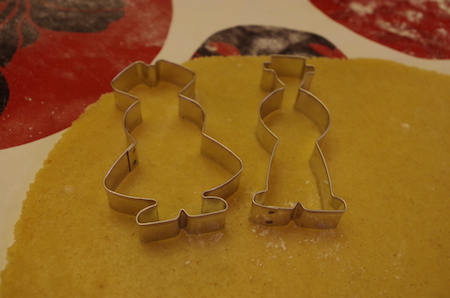 Des emporte-pièces typiquement alsaciens © OTC de Mulhouse et sa Région
Cake cutters are the must-have accessory for making these little traditional treats. Circular, diamond, half-moon, star, clover, angel, Christmas tree: the flavours are as diverse as the shapes!
Where can you buy packs of bredalas/bredeles?
Where to try the famous Christmas bredele biscuits:
Stroll through the Christmas markets and get a pack of bredele biscuits to eat as you wander around or take them home to share with colleagues and family.
Visit a specialist biscuit shop. Choose from a selection of bredeles with a pretty biscuit box.
Get invited to a family meal and hopefully there'll be some bredeles left at the bottom of the dish…
Release your inner Alsatian and impress your colleagues by making your very own Christmas bredeles! If this article's got your mouth watering then you won't have any trouble finding recipes.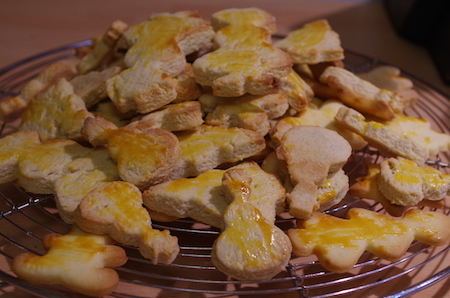 A vos fourneaux ! © OTC de Mulhouse et sa Région
So tell us, did you know about this specialty from Alsace ?