Fancy a coffee break? The coffee break is certainly part of Alsatian culture and an essential element of professional meetings (seminars, conferences, trade fairs…). Here in Alsace, you'll see that coffee breaks don't lack taste!
Exclusive coffees for connoisseurs
Café Reck, artisan coffee roasters since 1884, offer a selection of fine coffees, and also teas. In their coffee roasting plant in Strasbourg you can discover exclusive flavours, created in the time-honoured way using carefully selected, studied and roasted coffee beans… There is something to satisfy your every need, and perk up your event.
If you want to reward the "tea and coffee addicts" among your staff, nothing could be easier: just select an assortment of Café Reck coffees or teas and your gift will be sure to please!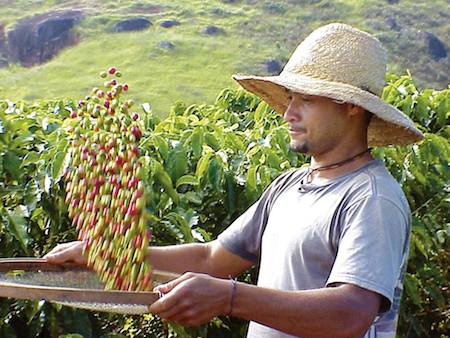 © Café Henri
Gourmet gift boxes: coffees, teas and other treats
We also recommend Cafés Henri, a family business founded in Strasbourg in 1949. You will find their shops and factory outlets in a number of towns in the Bas-Rhin department. In 2008, Cafés Henri expanded its retail activities to include business gifts. But their essential new product is Elsass café Bio, created by the company's current boss, Frédéric Steiner. Give it a try during your business trip!
Cafés Henri offer gift boxes containing exclusive coffees and teas, along with gourmet treats (chocolate, wine, foie gras, truffles, biscuits), or other products (china cups, a teapot…).
You can also book the VIP area in the Cafés Henri shop in Strasbourg for a special work-related meeting.
Good, tasty, organic teas… the perfect Zen gift
In Alsace, when it comes to choosing organic and fair-trade teas, Les Jardins de Gaïa is the supplier of choice. Plain or flavoured, black, green, white or Oolong, all their teas are of the finest quality, the result of close cooperation with producers from all parts of the world. And this year, Les Jardins de Gaïa are celebrating their 20th anniversary.
Tea sticks are popular business gifts. Les Jardins de Gaïa also offer spices, and particularly Christmas spices – the perfect seasonal gift.
Or, if you wish to organise a convivial event in a relaxing atmosphere, visit La Maison de Thé, in Wittisheim, only a short distance from Sélestat. Hire the premises for your private use, admire the Japanese gardens, enjoy the terrace, relax, and take stock with your staff…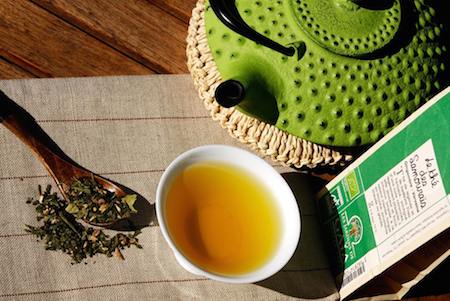 © Les Jardins de Gaïa
We hope that this article has provided you with some good ideas! See you soon in Alsace!