Host a seminar with a difference and dive into the glorious glittering world of René Lalique and his successors at the Musée Lalique in Wingen-sur Moder in Alsace.
The Musée Lalique: the perfect setting for your Alsace seminar
The Musée Lalique is based in Wingen-sur-Moder where René Lalique built a glass factory to make his pieces in series (in glass and crystal). It opened in 2011 and is the only museum exclusively devoted to Lalique in Europe. Temporary exhibitions give visitors the chance to see another side to his work such as the current "The Aquatic World of Lalique".
Lalique is a world famous brand which makes this museum a prestigious location ideal for hosting your company's seminar with several meeting rooms and an auditorium. You can also use the museum's restaurant during your seminar. The museum provides a range of themed activities to complete your schedule. Make the most of your free time and experience all there is to see and do in the region. Contact us.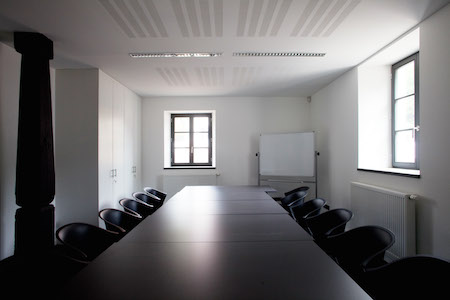 Salle 2 © Musée Lalique 
Lalique: inspiration for your innovative company
René Lalique was a master glassmaker and inventor of modern jewellery. He made jewellery which epitomised Art Nouveau, perfume bottles, vases and worked for Cartier and Boucheron. When his son took over, he left glasswork to focus on crystal.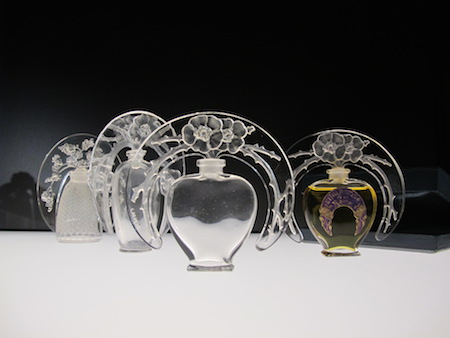 Flacons de parfum © Musée Lalique 
Innovation is what sets Lalique apart. The artist ventured down unexplored avenues: he invented design techniques and was involved in the sale of his work. His ideas made it more than an elitist art. Lalique understood how to adapt to trends and worked hard to balance supply and demand.
His feelings about art saw him mass produce his work. The initially luxury items thus became everyday as they were accessible to a greater number of people. Lalique understood how to protect his innovations by patenting his production techniques. This is an example of his seamless management of the company. The name Lalique is synonymous with quality and creativity: why not be inspired by his work and how he saw his art and incorporate these values in your work?