The packs are a practical response to the many options on offer to visitors in Alsace. Plan your stay according to your chosen theme: sustainable development, culture, gastronomy or incentive trip. The pack includes the seminar venue, catering areas and activities nearby.
A theme as a central thread for your convention or seminar
Mulhouse has rooms and meeting places to suit events of all sizes, and all themes. The "Doux Business" packs from Mulhouse Alsace Tourisme et Congrès offer a choice of eight themes:
These packs are complete and "ready to use": they direct you to the best places (conference venues, restaurant, hotel, activities), and save you time when organising your seminar. All the details are here: http://www.congres-mulhouse.com/packs-doux-business/.
Highlights of life in Mulhouse
Organise your seminar dates around major events in Mulhouse like the Mystery Night or the Automobile Festival to ensure your event is a success and motivate your staff! This way you can combine your business event with sightseeing and a change of scene.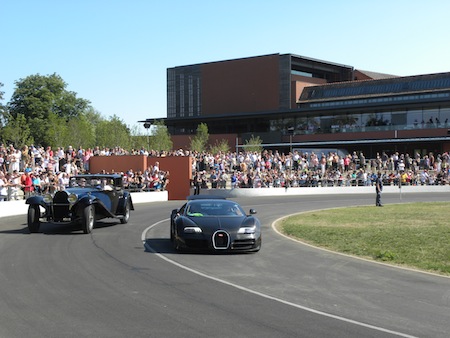 The packs are not the only option – we also have tailor-made solutions for you. Contact the Mulhouse Convention Bureau.
We make it easy to organise your event in Alsace
You also have the benefit of a key contact to help you organise your trade show or convention in Strasbourg or Colmar.