Recently rewarded with a 5th star and boasting its own spa area, located in the district of La Petite France in Strasbourg… it's the Hôtel Régent Petite France! An upmarket establishment full of charm, steeped in history and offering every comfort!
5 modular spaces for your business events
The hotel offers various comfortable, modular spaces on an area of over 135 m2. The rooms are bright, air-conditioned, equipped with the latest technologies and modular, to allow you to organise your receptions, meetings, training seminars, and other professional gatherings. The meeting rooms can accommodate up to 80 seats and the hotel lobby can be used to host a cocktail party with 250 guests.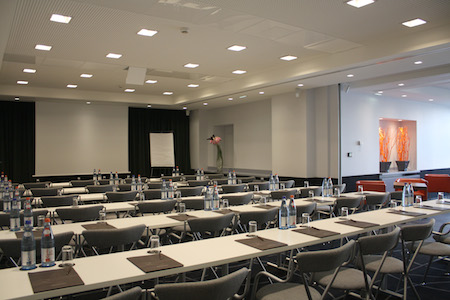 © Régent Petite France
While the building has a history that goes back more than three centuries, the décor is decidedly modern and in keeping with its past as an old mill and icehouse for Strasbourg.
A seminar venue at the heart of "La Petite France"
The Régent Petite France is ideally located in the centre of Strasbourg, in a historic district that's a UNESCO World Heritage Site: La Petite France. With its paved streets and timber-framed houses from the 16th and 17th century on the banks of the River Ill, it's the city's most picturesque neighbourhood!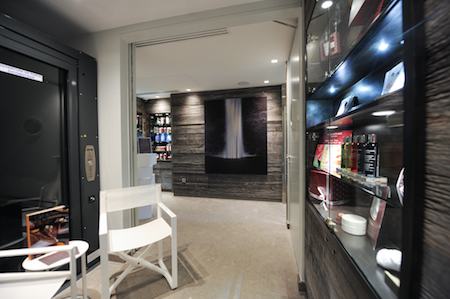 Spa – © Régent Petite France
By holding your seminar at the Régent Petite France, you can also give your employees and/or associates the benefit of the most prestigious accommodation. The hotel has 72 bedrooms, a restaurant, a bar and a spa area that opened less than a year ago: "Ô fil de l'eau", with a sauna, Turkish bath, sensory shower, terrace overlooking the timber-framed houses in total privacy, and a whole range of relaxing treatments. Comfort and relaxation are also an essential part of a business seminar, are they not?
The dedicated team at the Régent Petite France is just waiting for you! Contact us to find out more or for personal advice. We can also recommend incentive activities in Strasbourg and nearby.
Website: http://www.regent-petite-france.com