The textile market in Alsace is deeply ingrained in history. The region's economic heritage is based on this historical expertise. 
From tradition to innovation: the re-birth of the textile sector
The first textile printing factory was founded in 1746. The traditional companies closed down in the 1970s, but the sector is now experiencing a new lease of life and changing. The Pôle Textile Alsace has played a part in launching a new drive in the sector. It is one of the flagship centres of expertise in the region, which first emerged in the form of an association in 1947: the Centre de Recherches Textiles de Mulhouse (Textile Research Centre) (CTRM).
The Fabric Printing Museum traces the history of the textile sector, to which Alsace owes its prosperity, from the famous Indian methods to the chemical processes for dying textiles and the first printing machines. Also, the museum tour is included in a "Doux Business" Pack from the Mulhouse Congress Centre.
The Alsace textile sector today
The textile sector used to be the leading industrial employer in Alsace up until 1975, and today employs 8,500 employees in 250 companies. These dynamic companies export their products and are innovative as well (250 patents in 3 years)!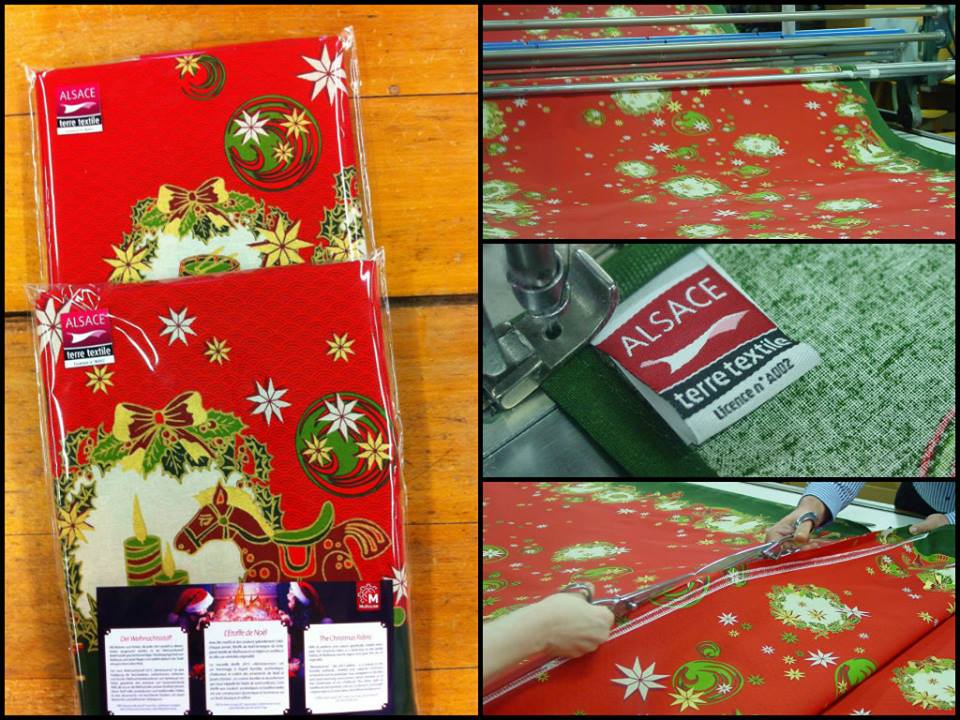 The expertise of the "Alsace Terre Textile" players has diversified whilst still preserving traditional products (household linen, embroidery canvases, scarves, etc.). There are two buoyant areas of development: the production of fibre and flexible materials (stretch ceilings, sportswear, technical fibres, etc.), and textile treatments (fire-proofing, mechanical, electrical and chemical resistance, etc.). Something to bear in mind when organising your company seminar in one of these areas of activity!
The Alsace Terre Textile Label: excellent products and local manufacturing
Carried by the Pôle Textile Alsace, the Alsace Terre Textile label was officially launched on 7 November 2013. Its objective is to promote the textile sector, encourage collaboration and guarantee the traceability of products for consumers. Labelled products are manufactured in a traditional and environmentally-friendly way. Alsace Terre Textile is a regional label similar to an AOC (Appellation d'Origine Contrôlée) label. The "Textile Route" project, with company tours, is currently under development!
For more information: http://www.alsaceterretextile.fr/