Every year since 2008, the GeoTLD Group meets up to discuss good practices and share feedback. After Bilbao in 2016 and Vienna in 2017, participants have decided to meet in Alsace, in Strasbourg. Find out what's on!
GeoTLD Group, the association which manages world geographic domains
Thanks to the Agence d'Attractivité de l'Alsace and its .alsace Project Manager, Benjamin Louis, the GeoTLD Group decided to have its 2018 annual meeting in Strasbourg. The programme was very busy for the 25 participants, for example for Mert Saka, Manager at ICANN (Internet Corporation for Assigned Names and Numbers), who came all the way from Istanbul to answer questions concerning the GDPR of domains such as .bzh, .amsterdam, .ruhr, .berlin… "The number of participants in these meetings depends on the accessibility of the destination. We chose Strasbourg because people could easily reach it by high-speed trains or by plane, whether directly or via Amsterdam." This is what Sebastien Ducos, Chairman of the GeoTLD Group and Manager of the .melbourne and .sydney domains said.
Welcome evening and dinner: Alsace in the spotlight
After their business meetings, the members of the GeoTLD Group experienced the warm welcome which characterises Alsace. An evening at the Café Bâle, a locals' favourite and a relaxed venue in the Krutenau, one of the city's most lively quarters. Then, dinner at the Winstub au Pont du Corbeau, where a friendly clash started between choucroute fans and grilled ham knuckle lovers…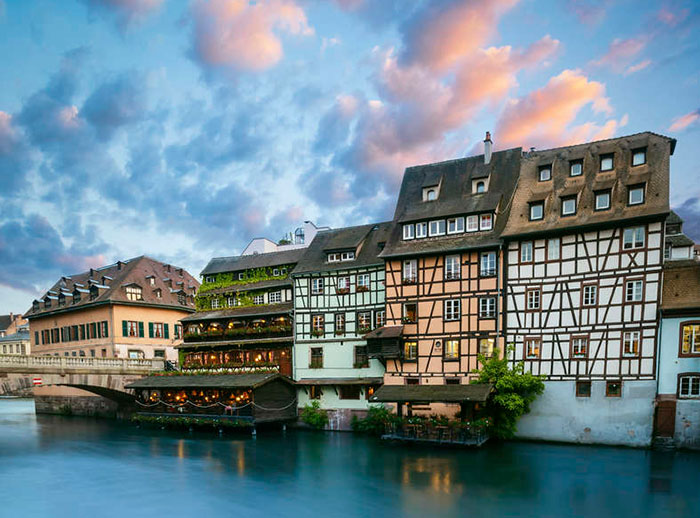 Extend the experience
After two busy days, for many it was already time to leave. However, some extended the experience with their families, as did Sebastien Ducos, who was able to appreciate the simplicity of public transport "even at peak hours" and the warm welcome he received at the hotel. "Strasbourg was no discovery for me, since I worked here in the 90s with the founders of Caramail. It certainly was a pleasant surprise for my wife who came with me though. Of Russian origins, she absolutely loves discovering European cities and has decided to come back to Alsace with her family."
According to Benjamin Louis, the outcome of this experience is very positive: "The group has already informed me that they want to meet in Alsace again". So, when are you coming over?
Organise your event in Strasbourg