Public transport in Mulhouse is well-designed, convenient and optimised… especially for conferences and seminars, with a special offer for conference delegates!
The Ticket Congrès (Conference Ticket) for unlimited travel throughout the Mulhouse area
Are you attending a conference or trade fair in Mulhouse? Enjoy unlimited travel on the Soléa network during the event. With your Ticket Congrès, you can take the tramway, tram-train, bus and coach throughout the Mulhouse Alsace Agglomeration (M2A). This is quite a large area: beyond Mulhouse's "city walls", you can visit the wallpaper museum in Rixheim for instance – and all by public transport, with unlimited travel.
This special "conference delegates" ticket is available starting from €2.69 according to the length of the business event. A minimum of 70 delegates is required to order Tickets Congrès.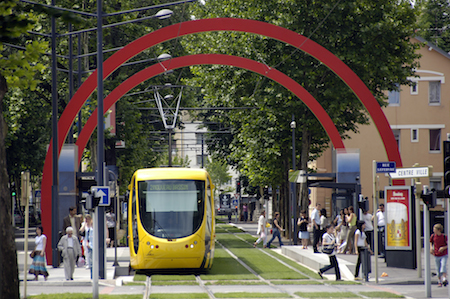 © Soléa
So there you have it! Now you just need to hop on a tram! Line 1, line 2, line 3 or… tram-train?
The first tram-train in France was inaugurated in Mulhouse in 2010
Yes, you can take the tram-train too! It circulates both on the tramway network and on the rails of the TER, from Mulhouse to Thann Saint-Jacques (and will soon connect to Kruth, a small town at the heart of the Ballons des Vosges Nature Park). The city is only a few tram stops away from the mountains. Welcome to Alsace!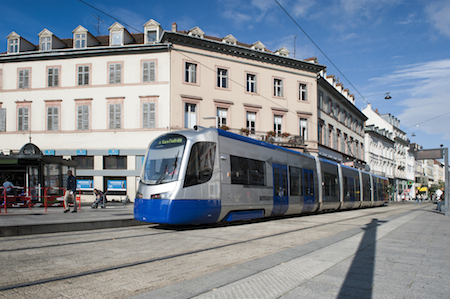 © Soléa
The parc expo (exhibition centre), Musée de l'Auto (car museum), the Cité du Train, Kinépolis, Kunsthalle and many other unusual venues for your seminars are accessible by public transport. And it's all hassle-free with the Ticket Congrès. See you very soon in Mulhouse!