Colmar
---
Colmar, quickly accessible thanks to its central positioning in Europe, is a privileged destination for business tourism. As the capital of Alsace wines, it has the intimacy of an average-sized modern city but maintains a true art-de-vivre, a culture as well as a remarkable heritage. Its modular and specifically-adaptable equipment will ensure successful meetings whereas the numerous leisure activities between vineyards and mid-mountains guarantee some unforgettable shared moments.
Colmar Convention Bureau, for your conventions and incentive events
Our objective is to promote and federate the local players of the tourist industry around a common philosophy of quality welcome.Experts of the destination, we centralise the requests and propose you a turnkey and customised service. Our team will objectively advice you depending on your specifications book, look-after your reservations, guide you during your search and assist you up to the final offer guaranteeing a successful event. As an extra touch we can also organize for you and your associates some leisure time before and after your meetings in Alsace.
Offers & equipment
Hotel capacity
1900 rooms within Colmar itself
2350 rooms in the urban Colmar area
4050 rooms in the Colmar wine-growing area
1 to 5 stars
Charming hotels and international chains
Parc des Expositions et de Congrès (Exhibition and Convention Centre)
13,500 m² of exhibition area with 5 halls
1 modular auditorium able to seat between 400 and 1300 people
5 small meeting rooms between 96 and 439m²
3000m² of food service areas
7000m² of exhibition area
Private car park with 2000 spaces
Centre de Rencontres, d'Échanges et de Formation (Meeting, Exchange, Training Centre)
430 m² of exhibition area
1 multimedia room with 1 auditorium seating 300 people along with simultaneous interpreter booths
1 auditorium seating 140 people
13 committee rooms,
1 reception and dining area
Private car park with 300 spaces
Unterlinden Museum
A small-town museum of fine arts among the most visited museums in France
250-400 people in the event room
50-70 people in the Salle Louis Hugot
80 people in the orientation room
70 people in the cloister
Prestige District
The Catherinettes: ancient convent of 800m2 seating up to 500 people
The Koïfhus: ancient customs house of 450m2 seating from 20 to 200 people
The municipal theatre: seats up to 450 people
On the blog : popular articles on Colmar
On the blog : popular articles on Colmar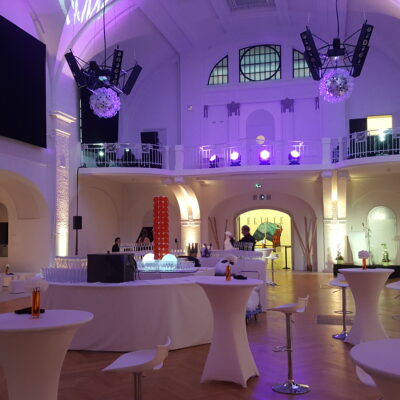 Alexandre Willmann, Development Manager (promotion and marketing, shop, coffee and space leasing) at the Unterlinden Museum, discusses the unique position of the new Unterlinden and its evolution objectives for Business Tourism clients, aiming to compete with the...