Organise your event in Strasbourg
---
Strasbourg is truly a convention city. The European capital and a UNESCO World Heritage site, it's home to numerous international institutions and boasts a vibrant cultural scene. The university has over 60,000 students and five active Nobel laureates.
Strasbourg Convention Bureau, for your seminars and conferences
Strasbourg Convention Bureau is your preferred contact, providing complementary and impartial assistance for your event needs, offering tailor-made solutions for your project through an extensive network of partners. From finding suitable venues and vendors to conducting site visits, Strasbourg Convention Bureau offers personalised guidance for organising your corporate events.
Experience a naturally surprising city!
Strasbourg, an eco-city
Strasbourg Convention Bureau's sustainability commitments are part of a broader initiative led by the Eurometropolis of Strasbourg. The destination's environmental objectives are outlined in the 2030 Climate Plan, which sets ambitious goals for ecological transition. In addition, Strasbourg and its greater area benefit from remarkable accessibility, a pleasant environment, an extensive network of sustainable transportation (bikes, trams, trains, and a pedestrian-friendly city), as well as policies promoting accessibility, inclusivity, and solidarity. There are also numerous local initiatives in place to support a circular economy, unite local producers, reduce waste, and promote reusing and recycling.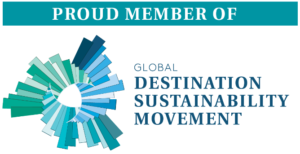 In 2023, the Strasbourg Convention Bureau joined the Global Destination Sustainability Movement (GDS) as the Eurometropolis of Strasbourg. This international voluntary initiative assesses sustainability performance in destinations.
By participating in this movement, the Strasbourg Convention Bureau aims to further the development of sustainable tourism in Strasbourg and its greater area, positioning the destination as a leader in the field.
Offers & facilities
Hotel capacity
Strasbourg is well-equipped for large-scale events, with 10,693 rooms in both international hotel chains and charming boutique hotels, including several high-capacity hotels and 800 rooms in the event district near the Palais de la Musique et des Congrès and the new Parc des Expositions.
Palais de la Musique et des Congrès
– 10,000 m² of exhibition space
– 3 auditoriums with seating capacities of 1,900, 1,200, and 500
– 23 meeting rooms
– A dining area for up to 1,500 seated guests
– An eco-friendly and certified venue
These facilities are located just a stone's throw away from the Parc des Expositions and the European institutions.
Parc des Expositions
Designed by Kengo Kuma, the new Parc des Expositions opened in September 2022.
20,000 m² of fully modular exhibition space including
– An independent hall of 6,000 m² and 3 interconnected halls totalling 13,000 m²
– An additional 5th hall of 4,400 m²
– A 2,480 m² glass-walled atrium bathed in natural light
– A 480 m² event space for lunches, cocktails, social gatherings, or conferences
– A 900-space multi-story parking facility with electric vehicle charging stations
– An eco-friendly and certified site
Zénith Europe
As the largest Zénith concert hall in France, it offers
– 12,079 capacity for concerts
– 7,862 capacity for conventions
– 7,000 m² of total surface area
– 3,500 parking spaces
– 3 fully modular areas
On the blog : popular articles on Strasbourg
On the blog : popular articles on Strasbourg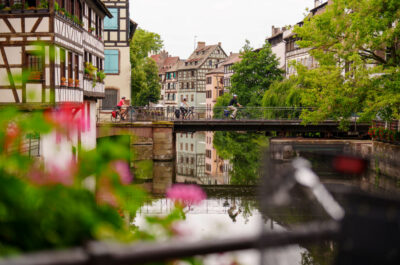 The capital of Europe, Strasbourg, located at the crossroads of Benelux and Germany, is easily accessible by train or plane. Once you arrive, take advantage of its extensive tramway network, the largest in France, as well as its bike lanes and pedestrian streets. For...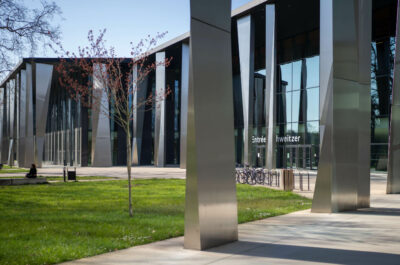 We were honoured to host the joint meeting of the Société Française d'Immunologie (SFI) and the Deutsche Gesellschaft für Immunologie (DGfI), which was held at the Palais des Congrès in Strasbourg from 26 to 29 September 2023.   Objective: to highlight the key...